In situ Data and Services Center Shom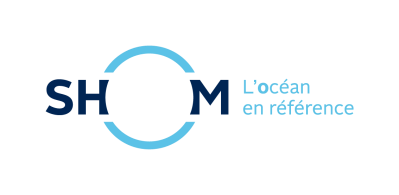 The Shom, successor to the first official hydrographic service in the world (1720), is a public administrative establishment (EPA) under the supervision of the Ministry of Defence.
It is the public operator reference for maritime and coastal geographical information.
Its mission is to know and describe the physical marine environment in its relationship with the atmosphere, the seabed and coastal areas, to predict its evolution and to ensure the dissemination of the corresponding information.
The exercise of this mission is reflected in three key activities:
National hydrography, to meet the needs of surface navigation, in waters under French jurisdiction and in areas under the cartographic responsibility of France;
Defence support, characterised by the expertise provided by the Shom in the hydro-oceanographic fields to the Ministry of Defence and by its operational support capabilities for the forces;
Support for sea and coastal public policies, through which Shom promotes its heritage data and expertise by making them available to public authorities and, more generally, to all stakeholders in the sea and coastal areas.
SHOM's areas of expertise include: bathymetry, sedimentology, coastal hydrodynamics, oceanography, engineering of marine acquisition systems, maritime and coastal geographical information. Shom collects and disseminates reference data in these areas and provides "data intelligence" services, which help sea and coastal stakeholders to make optimal use of the data.